Nuts. Of the ginger variety. They are so flippin. hot right now I can't even begin to tell you.
Orange hair is the new thing. (Remember, it's not ironic, you're totally serious about this). Here are a few reasons why:
Andrew Lawrence: SO would. Best "up-and-coming" comedian around at the moment (Fuck off Tim Minchin.)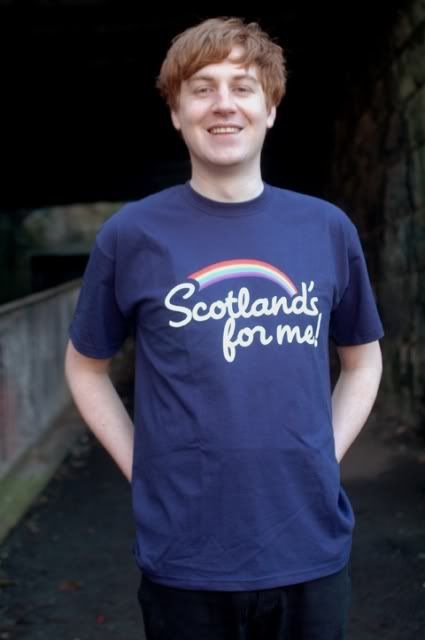 The Scottish, and Belle and Sebastian's t-shirt shop.
Do I have to explain?
So basically you should all be dying your hair orange. Or ginger, whatever. Extra points for using the term "ranga" to describe your newly gingified self (Summer Heights High was
the
hit of the summer).
Just remember kids: We're trying to look cool here, not like that lesbian from buffy. Think about it.
PS- I hope you will enjoy the new layout.